Suspect found dead after 2 deputies wounded in McLeod County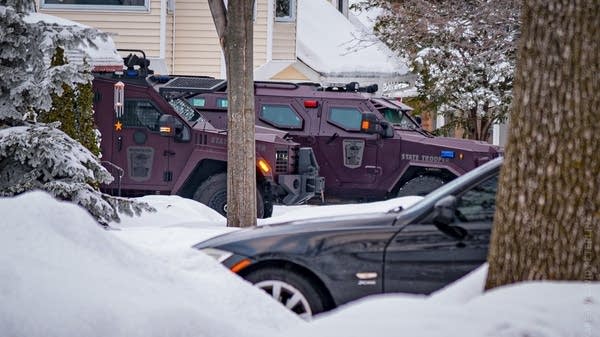 Authorities in McLeod County, west of the Twin Cities, say a suspect who allegedly wounded two sheriff's deputies was found dead inside a home on Monday evening.
It happened in the city of Winsted. The deputies made contact with the subject of an arrest warrant and entered the home around midday Monday, at which point rounds were fired, McLeod County Sheriff Tim Langenfeld told reporters. The two deputies were taken to a hospital with injuries that were not considered life-threatening, he said.
The gunfire prompted a lengthy standoff outside the home. Authorities told KARE 11 that they eventually used a drone to confirm the suspect was dead, but have not identified that person or said how they died.
The Minnesota Bureau of Criminal Apprehension said Monday night that it responded to the scene to assist local investigators.
During the standoff, the City of Winsted posted a message on its Facebook page urging residents to avoid the area. Children in a nearby daycare were evacuated with an armored vehicle.
Gain a Better Understanding of Today
MPR News is not just a listener supported source of information, it's a resource where listeners are supported. We take you beyond the headlines to the world we share in Minnesota. Become a sustainer today to fuel MPR News all year long.