Native American organizations in MN seek capital to replace "dilapidated" facilities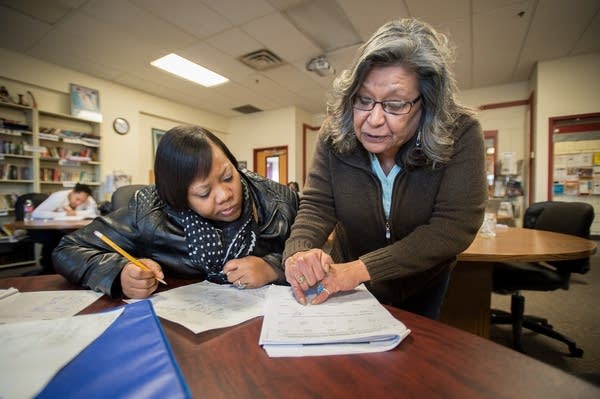 The American Indian Movement, or AIM, started in Minneapolis in 1968 and spread across the country as Native Americans sought to hold the U.S. accountable for broken treaties.
AIM established a number of organizations to support Native Americans living in the Twin Cities — including the American Indian Opportunities Industrialization Center. More than 40 years later, the head of that organization is working with other Native American organizations to replace facilities that in some cases date back to the era of World War II.
Joe Hobot is president and CEO of American Indian OIC in south Minneapolis. He sat down with host Cathy Wurzer to explain why the coalition of organizations is raising capital.
Hobot said he and the rest of the coalition realized that they could get farther collaborating to raise funds together than they could competing against each other. The coalition brings together health organizations, family centers, schools, arts and culture organizations and more.
As for the buildings the organizations seek to replace? They're "held together with a lot of baling wire, duct tape, spit and grit," Hobot said. "They are dilapidated, old and falling down around our ears."
Hobot said the debate around spending nonprofit dollars on services vs. facilities is a "false dialectic," arguing that the conversation should start from a place of "both-and."
"All thriving communities have a thriving nonprofit sector," Hobot said, and nonprofits need state-of-the-art facilities to undo disparities.
Use the audio player above to listen to the full conversation.
Subscribe to the Minnesota Now podcast on Apple Podcasts, Google Podcasts, Spotify or wherever you get your podcasts.
Your support matters.
You make MPR News possible. Individual donations are behind the clarity in coverage from our reporters across the state, stories that connect us, and conversations that provide perspectives. Help ensure MPR remains a resource that brings Minnesotans together.