Walz's temporary quarters stir uproar over dollars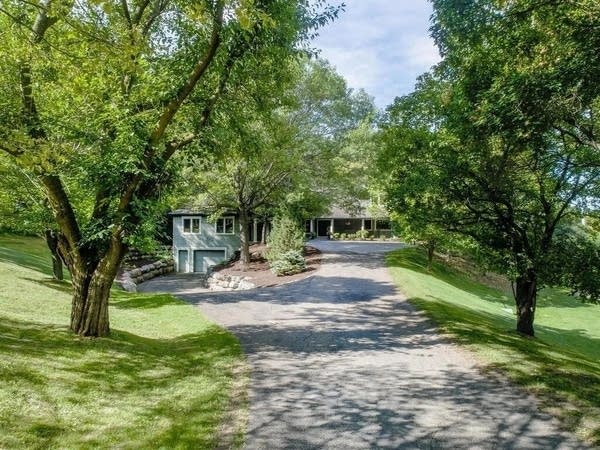 Updated 1:45 p.m. Wednesday
An upcoming move by Gov. Tim Walz and his family from St. Paul to Sunfish Lake, Minn. has caused a political dustup, largely over the five-figure rent that will be charged to the state.
The Walz family will move temporarily into a wooded, lakefront home while a renovation of the state-owned Summit Avenue residence gets under way. 
The 8,000-square foot home, which had been up for sale and is owned by a Republican donor and former U.S. Senate candidate, will cost taxpayers more than $17,000 in monthly rent — and more than $300,000 over the 18-month span it covers.
U.S. Rep. Angie Craig, a Democrat who represents the area in Congress, offered a welcome to her new constituents over Facebook. Republicans, meanwhile, took to conducting online searches for rental properties they said come at a fraction of the cost, criticizing the lease agreement as "incredibly tone-deaf." They are crafting amendments to a pending budget bill to limit the taxpayer expense.
Grow the Future of Public Media
MPR News is Member supported public media. Show your support today, donate, and ensure access to local news and in-depth conversations for everyone.
"Perhaps a more modest place would have been, I think, a better choice. And I don't know what that is. But I know it's not $17,000 a month," said Rep. Jim Nash, R-Waconia. "There are plenty of modest homes that you can rent that you can make secure."
At an unrelated news conference Wednesday, Walz said he didn't have strong feelings about where he lives and said lawmakers were welcome to look into what the temporary housing will cost.
"I'm pretty agnostic, where I lay my head," Walz said. "I certainly welcome if the legislators' job is oversight. Go do it. It's better than banning books. It's better than demonizing kids. Go do that oversight. I accept whatever they find."
The residence renovation project, which could top $6 million, has been in the works for years and is aimed at addressing outdated plumbing, exterior problems and security concerns on the 110-year-old former lumber baron's mansion.
State officials have said the renovation project will be too disruptive for the residence to remain habitable. The Walz family sold their Mankato, Minn. home in 2019 during his first term.
In January, state officials asked for property managers to submit possible houses where the family could live well into 2024. Only three were given serious consideration and two didn't pan out, a Department of Administration spokesperson said in an email.
The spokesperson, Curtis Yoakum, said proximity and security were the decisive factors.
"There were very limited options with our criteria during the necessary time period," he said. "The other properties identified did not involve lease rates as they were not available during the needed time period. The current lease was negotiated with the owner with a rate of return based on market value and the limited comparable rates available on potential properties."
The state had a 17-point list of qualifications and indicated that the property would need to have security features, be relatively close to the Capitol and be open to "official ceremonial functions," as is required by state law.
House Speaker Melissa Hortman, the top DFLer in the Minnesota Legislature, said she understands why space, security and neighborhood considerations make temporary lodging for the governor so expensive.
"When you have folks going to protest a governor at his house, you have the entire block of people who are there, not only the governor's wife and children but the neighbors who didn't necessarily sign up for this," she said. "So, I'm not surprised that it's an expensive proposition to house a governor in a secure location."
Rep. Paul Novotny, R-Elk River, said state property managers should have kept up their hunt until they found a more-affordable alternative.
"This move by Walz and his administration is the wrong message to send taxpayers and is out of touch," he said in a written statement.