Ex-cop Noor guilty of murder in Ruszczyk killing
Updated 9:50 p.m. | Posted 5:10 p.m.
Former Minneapolis police officer Mohamed Noor was convicted Tuesday on charges of third-degree murder and second-degree manslaughter in the killing of 911 caller Justine Ruszczyk.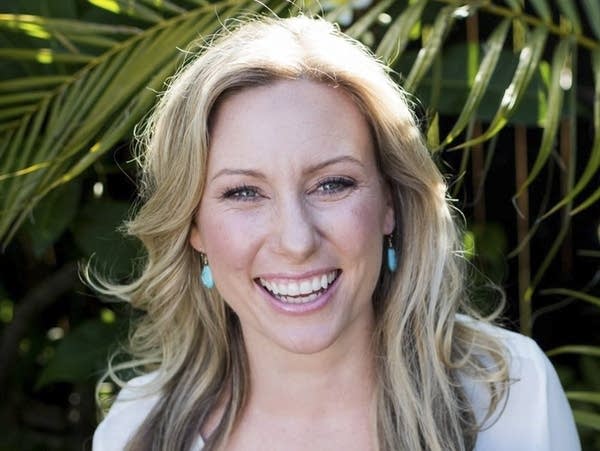 The jury acquitted him of second-degree intentional murder. Noor was led out of the courtroom in handcuffs following the verdict. Sentencing is scheduled for June 7.
Grow the Future of Public Media
MPR News is supported by Members. Gifts from individuals power everything you find here. Make a gift of any amount today to become a Member!
It's believed to be the first time a police officer in Minnesota has been convicted of murder for shooting someone while on duty. Nationwide, such convictions are extremely rare.
The case was unusual, too, because prosecutors and police are typically allies in criminal cases.
This time, though, prosecutors rapped the quality of the early investigation by the Minnesota Bureau of Criminal Apprehension and the apparent unwillingness of some Minneapolis police officers to cooperate.
"This is a tragic shooting that should not have happened," Hennepin County Attorney Mike Freeman told reporters after the verdict.
"We wanted justice," he said, "and we felt justice was that he (Noor) needed to go to prison for the crime he committed."
'Tragedy, but not a crime'
The July 15, 2017 incident began after Ruszczyk, who was also known as Justine Damond, called police that night to report a possible sexual assault in the alley behind her Minneapolis home.
Noor, one of the responding officers, shot and killed her as she approached the police squad vehicle where Noor and his partner, officer Matthew Harrity, sat. Noor shot once from the passenger side, through the driver's side window, hitting Ruszczyk.
Noor's defense attorneys argued throughout the monthlong trial that he'd fired to protect his terrified partner after hearing a thump on the squad in the alley and then seeing a figure by the driver's side window raising an arm.
"It's a tragedy, but it's not a crime," Noor attorney Thomas Plunkett told jurors Monday.
Prosecutors countered that the thump was a story made up later and that Ruszczyk, approaching the squad in her pajamas that night, could not have been considered a threat.
They presented evidence during the trial that Ruszczyk's fingerprints were not found on the outside of the squad car. Two police use-of-force experts for the prosecution concluded Noor was reckless in his decision to fire.
Police fears, and a lack of cooperation
Testimony the past few weeks was tense and emotional at times.
The court was gripped in anguish the day Harrity's body camera video was played, capturing Ruszczyk's last moments gasping as the officers tried to save her through CPR.
The angle of the body camera, positioned so closely to Ruszczyk as she lay dying, made it excruciating to watch.
Harrity also spoke of the fears police officers confront daily and the mental agony he suffered in the shooting's aftermath.
Prosecutors, however, attacked the credibility of other officers, especially Minneapolis police Sgt. Shannon Barnette, the supervisor on the scene after officer Noor killed Ruszczyk.
Barnette emerged as a key figure in the trial.
According to trial witnesses and prosecutors, Barnette deactivated her body camera multiple times during the night of the shooting, jumped to conclusions about whether Noor and his partner had been startled before Noor shot, and told another officer that Ruszczyk was "probably a drunk or a drug addict" after she was killed.
Toxicology tests showed Ruszczyk did not have any alcohol or drugs in her system.
Freeman on Tuesday said the BCA and Minneapolis police made early mistakes in the investigation but that once prosecutors raised their concerns, Minneapolis police officials responded and the BCA replaced the early agents on the case with two who did an "exemplary" job.
"On every investigation I've been involved in — with the exception of the Noor case — the work was superb," Freeman said, adding that he believed the rift in trust between his office, the BCA and Minneapolis police had since been repaired.
'Stop the threat'
Starting on the night of the shooting, Noor had declined to cooperate with investigators and remained publicly silent about what happened.
That changed April 25 when he took the stand in his defense.
Noor told jurors that he and Harrity sat in the squad in the alley and were about to clear the call and move on when they heard a bang. After the noise, he said he saw Harrity struggling to get his weapon out and had fear in his eyes.
Noor, in the passenger seat, said he saw a blonde woman in a pink shirt raise her arm, and heard Harrity exclaim, "Oh, Jesus."
Noor said he put his left hand on Harrity's chest and extended his right arm to fire. He said at that moment he feared for his life "and there was a threat, and my intention was to stop the threat."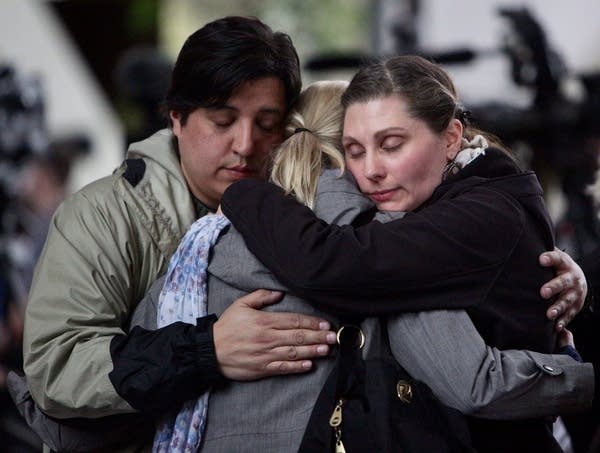 He added: "I fired once, and then the threat took a couple steps back."
Noor said when he realized that Ruszczyk was dead, "It felt like my whole world came crashing down."
Responding to questions from defense attorney Thomas Plunkett, Noor told the court that day he wanted to be a police officer to serve "the city of Minneapolis and the diverse communities there."
One of 10 kids, Noor moved from Somalia to a Kenya refugee camp at age 5, and then to the United States at age 7, first to Chicago, then south Minneapolis and New Hope. He said in court that he "fell in love with the city and wanted to make a difference."
He testified that had he known then that this kind of tragedy could have happened, "I would never have been a cop."
Charges rare, convictions rarer
There are about 1,000 killings by on-duty police officers each year, according to a database maintained by the Washington Post.
The most accurate records on police misconduct and prosecutions are kept by Philip Stinson, a former cop and associate professor of criminal justice at Bowling Green State University in Ohio.
Stinson's records show that since 2005, there have been just 98 law enforcement officers charged with murder or manslaughter in the United States.
About 55 percent of the resolved criminal cases involving police officers since 2005 did not result in a conviction, according to Stinson's data.
Noor was the second officer in recent Minnesota history to be charged with a crime following a shooting. In July 2016, St. Anthony police officer Jeronimo Yanez shot Philando Castile during a traffic stop. Yanez was charged with manslaughter and acquitted by a jury.
Noor's defense attorneys did not comment after the verdict. But the Somali American Police Association released a statement Tuesday evening that the SAPA "extends condolences and prayers to the loved ones of Justine Ruszczyk Damond."
The statement also noted "institutional prejudices against people of color, including officers of color, have heavily influenced the verdict of this case. The aggressive manner in which the Hennepin County Attorney's Office went after Officer Noor reveals that there were other motives at play other than serving justice."
'She taught us to live joyfully'
Ruszczyk's loved ones on Tuesday recalled Ruszczyk as a gentle soul. They expressed gratitude for the jury's verdict and anger over the initial police investigation.
Her father, John Ruszczyk, said he felt in the wake of his daughter's death, there were three requisites of a civilized society.
"The rule of law, the respect for the sanctity of life, and the obligation of the police force to serve and protect. We believe this guilty verdict strengthens those pillars," he said. "We hope this will be a catalyst for further change."
He also said he felt the conviction came despite the "active resistance" of some Minneapolis officers and "incompetence" on the part of some in the BCA.
Don Damond, Justine Ruszczyk's fiance, noted her honest intention to help that night, calling police when she felt someone was in trouble in the alley.
"Justine lived to teach us about love," he said. "She taught us to live joyfully, taught us to laugh, and demonstrated what it meant to live from the heart."
MPR News reporters Brandt Williams, Tim Nelson and Matt Sepic contributed to this report.