Trial for two former Minneapolis police officers delayed until January
Updated: 2:20 p.m.
The state court proceedings for two former Minneapolis police officers still facing trial for the death of George Floyd have been rescheduled to January.
Tou Thao and J. Alexander Kueng had been set to stand trial starting June 13 on charges of aiding and abetting murder and manslaughter.
Now, under the order released Monday by Judge Peter Cahill, the proceedings are set to begin with motion hearings on Jan. 5. Jury selection is scheduled to begin Jan. 9, with opening statements tentatively set to start on Jan. 30.
One of Thao's and Kueng's former colleagues, Derek Chauvin, is serving more than 22 years in prison for his part in Floyd's murder in 2020. Another officer, Thomas Lane, pleaded guilty in May to aiding and abetting second-degree manslaughter and is facing sentencing.
All four have already been convicted of, or pleaded guilty to, federal civil rights charges.
Attorneys for Thao and Kueng had asked both for their trial to be moved out of Minneapolis and for court proceedings to be delayed, citing extensive pre-trial publicity.
Before you keep reading ...
MPR News is made by Members. Gifts from individuals fuel the programs that you and your neighbors rely on. Donate today to power news, analysis, and community conversations for all.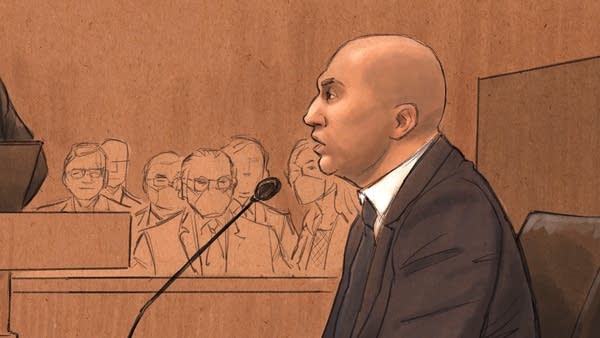 Cahill's ruling said publicity was extensive around the state, and a move was unlikely to address that. He did say allowing more time after the federal cases and Lane's plea may help efforts to find an impartial jury.
Cahill also ruled again on Monday that the trial would not be televised, though he left open the possibility of reconsideration "if there is a significant change in circumstances or a relevant change in law or court rules."
Bob Paule, an attorney for Thao, told the Associated Press that he thought the decision to delay the trial "was a thoughtful and well-reasoned decision by Judge Cahill."
Minnesota Attorney General Keith Ellison, whose office is prosecuting the case, said in a statement: "It's unfortunate for the victims, the witnesses and community that the opportunity to seek justice has been delayed. The State was ready for trial next week and will be ready next January."
A message left for Kueng's attorney was not immediately returned Monday.
Alan Tuerkheimer, a Chicago-based jury consultant, told AP that the reason for the postponement seems like "strange rationale." He said he doesn't see how a potential juror's bias would subside with the passage of time. He said with effective questioning, "jurors with bias can be weeded out today or tomorrow or in early 2023."
He added that while other events that happen between now and January will consume jurors' minds, "feelings about these cops will not just vanish over time. As trial approaches in January it will all come back to those who followed this case. For those who haven't, the passage of time doesn't matter."
Mike Brandt, a Minneapolis defense attorney who has been following the case, said although Cahill's stated reason for the postponement is to dissipate the case's notoriety, the decision is also likely pragmatic. He said pushing the trial back allows time for Thao and Kueng to be sentenced on their federal convictions first, increasing the likelihood of a plea deal with the state.
"They may not be on the radar, but in my opinion, this enhances the options for a settlement," Brandt said. He added that once the federal sentences are known, the thinking could be: "If we're going to be doing this amount of time anyways, and the state agrees to this amount of time, why would we risk going to trial?"
Cahill's order said he won't entertain any potential plea agreements from Thao or Kueng until 15 days after their federal sentencings. They rejected plea deals from prosecutors earlier.