Lovely summer days to begin the week
This is the kind of warm-but-not-hot, dry weather we were longing for during those late-winter snowstorms that lasted into spring.
Sunday brought pleasant temperatures and dew points down in the 50s to low 60s.
A few stray showers are likely as we go into Sunday evening, but most of us will stay dry. There are just several isolated showers on the radar screen in west-central Minnesota as I type shortly before 5 p.m.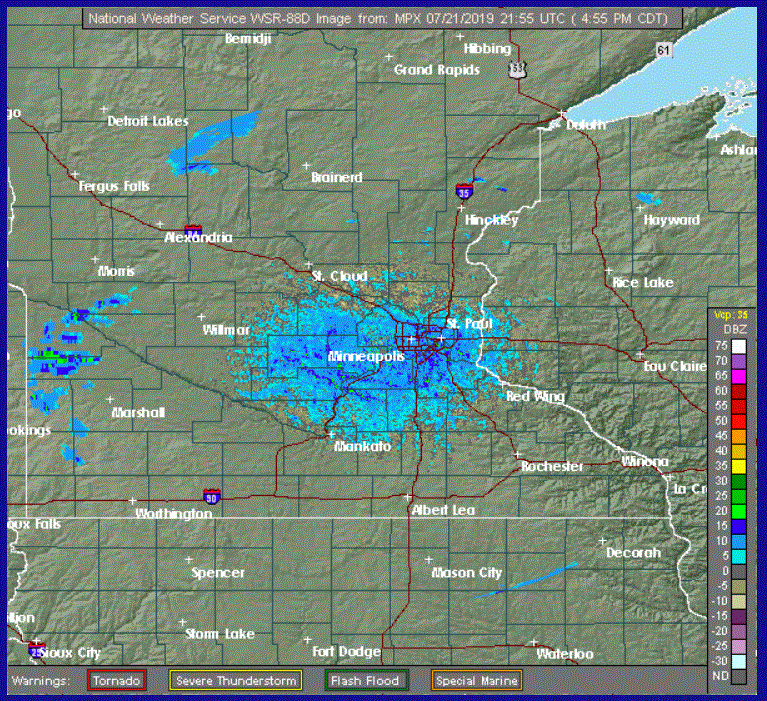 Continued delightful into mid-week
Dry Canadian high pressure will continue to build into our part of the country and treat us to more excellent days through at least Wednesday. Look for sunny, storm-free days with high temperatures mainly from the upper 70s to the mid 80s, but often cooler near Lake Superior.
For the Twin Cities area, expect high temperatures around 79 on Monday, low 80s on Tuesday and mid 80s on Wednesday.
Unsettled at times later in the week
Humidities will get a bit muggier beginning about Thursday. A weak low pressure system from the Canadian prairies will pick up some of that moisture and turn it into thunderstorms. They could begin as early as Thursday but probably will become more likely on Friday.
Next weekend is a definite question mark at such long range. But my weather ouija board hints at a dry day for Saturday and then thunderstorms possible on Sunday.